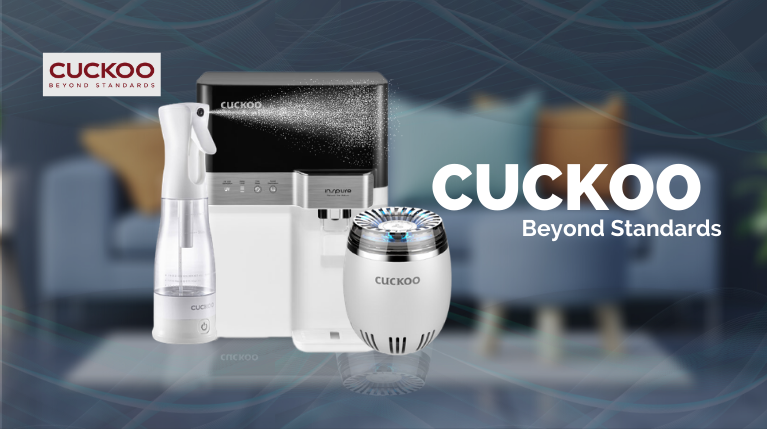 We promised "Har Wish Hogi Puri" and we keep our promise because now you can shop cuckoo brand products only on asort.com. How excited are you??
One of the leading brand cuckoo is now available on asort with the biggest chance to earn high asort points. Don't you think health is the top most priority for all of us? To live healthy and safe to keep you safe and healthy we brought the best air purifiers on asort so that you will get the refreshing air on indoor as well!
Air purifiers help us to reduce the risk of health issues caused by indoor pollutants. which can be caused by respiratory infections, neurological problems or aggravate symptoms in asthma sufferers. Quality air purifiers reduce various varieties of indoor air pollutants, keeping us healthy & safe.
Cuckoo brand is constantly searching for ways to improve standards of living. They have a quest for a better quality of life that never ends.