Take Good Care Of Your Skin With NutriGlow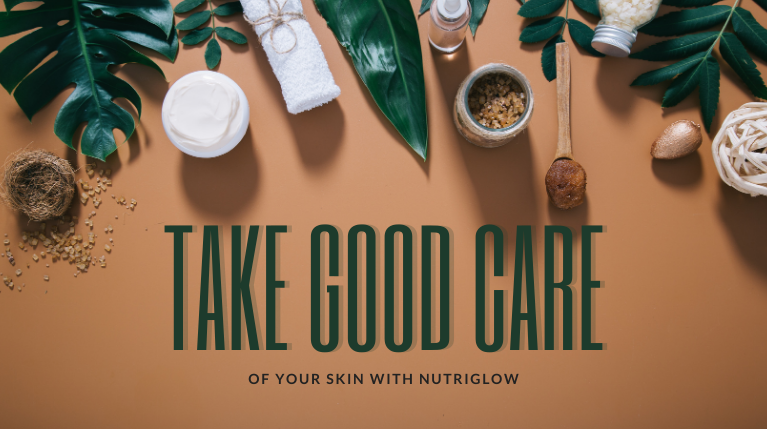 Glowing skin is always in!
Don't you think skincare is the best therapy to tend yourself? Well, all we want is pimple-free, healthy & glowing skin but we all know this is not possible easily! We are sure that you already use multiple products to your skin but can you be really sure that they are natural? Maybe not! But in asort, we have a Nutriglow brand to treat your skin with the best natural ingredients. Using natural products is the best way to tackle skin problems without damaging your skin. In the reasonable prices, you will get the best for your skin and bonus part is a chance to avail high asort points with an amazing range of products.
All products by NutriGlow are made with all-natural ingredients and the best part is that they are suitable for all skin types. They will moisturize your skin and prevent dryness.
Healthy skin means healthy you so don't wait and get best!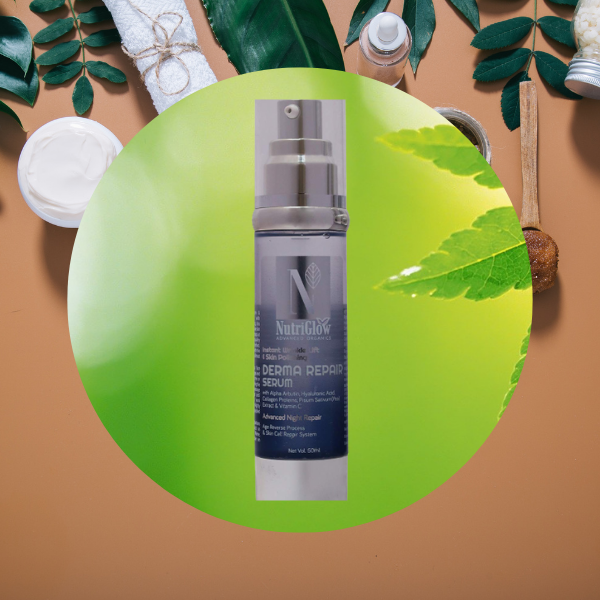 It is an auspicious Derma Repair Face Serum crafted by experts to suit the skin of both men and women. It is an influential formulation that features some of the highly energetic elements from nature to keep your skin away from de-hydration visible signs of ageing acne and pimples dark spots and scarring slacked skin tone replenishes skin tone- A dull skin tone is the result of a contaminated environment and overexposure to the sun.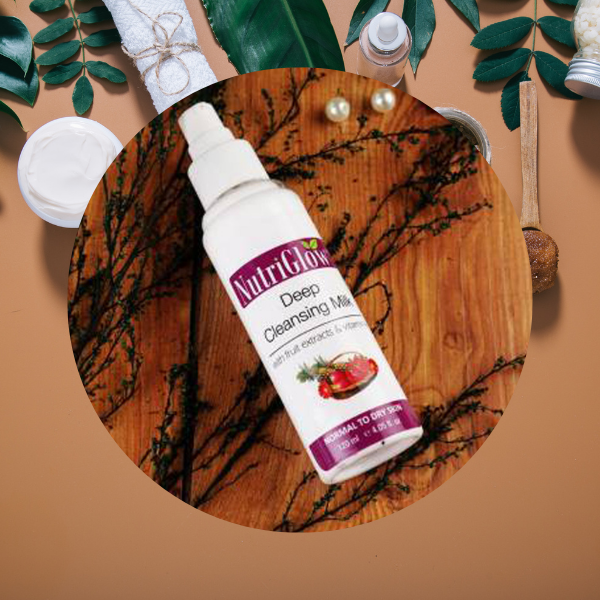 This facial is a wonderful anti-ageing treatment, which provides thorough re-generation and nourishment to the skin. The facial helps in retaining moisture in the skin as well as increasing flexibility and smoothness. Nourishes the skin to give it that natural glow. It revitalizes your face and instantly gives you that luminous and radiant complexion. Deep Cleansing Milk – This refreshing, cleansing milk is enriched with the goodness of fruits extracts. It deep cleanses, nourishes and heals the skin. Used in a variety of ways, it can help balance oil secretion, dryness, pimples and dark circles.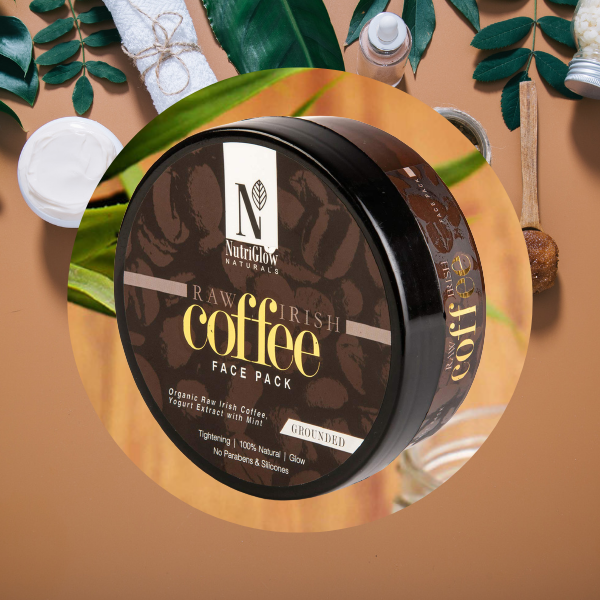 Heard a lot about the use of coffee for beauty treatments but never tried because I was afraid of the mess? NutriGlow brings to you an easy and effective solution with raw Irish coffee. This is one of the strongest coffees in the face pack that gives your skin glow. It is brimming with antioxidants which fight the free radicals and do not allow them to damage the skin, giving the skin youthful energy. As it is a diuretic and contains compounds like the chlorogenic acid, it helps in the reduction of the puffiness under the eyes bringing the twinkle back It also reduces pigmentation on the skin.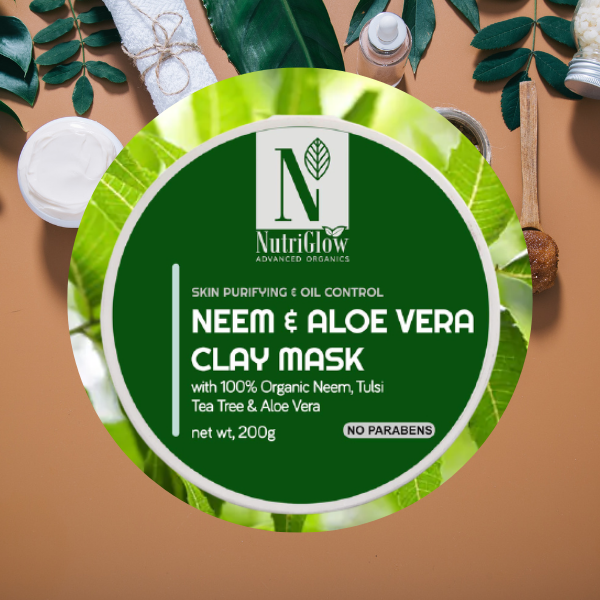 A unique blend of aloe vera, neem and natural oils. Aloe vera is renowned for its moisturizing properties and neem for its antibacterial properties. It purifies your skin, prevents acne and rejuvenates the skin. The mask is also effective in removing tan and pigmentation. NEEM an integral part of Ayurveda, It is especially useful to remove impurities from the skin. Tea Tree-This wonder oil with its antibacterial properties ensures skin is acne and blemish-free. Aleo vera-A multipurpose plant that is effective in refining the texture of the skin and cleansing it naturally.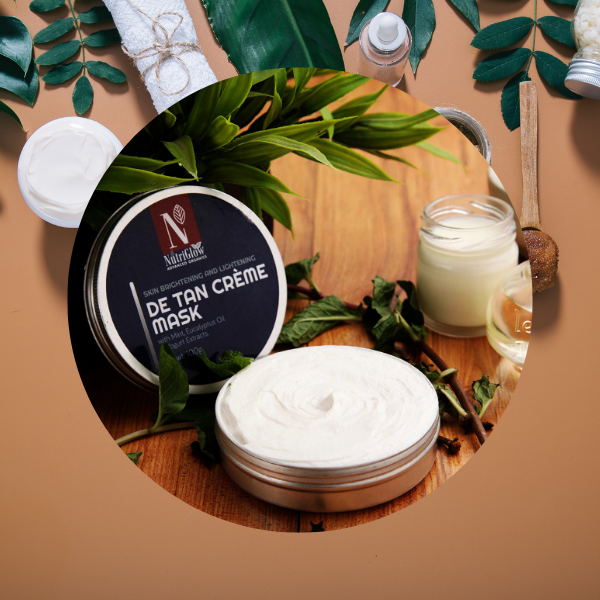 After years of research, NutriGlow Advanced Organics De-Tan Cream Mask has been introduced to address this basic problem. This advancement in skincare science combines a skin brightening peptide, melanin inhibitors and botanical extracts for skin colour and texture improvement. Benefits of lactic acid are providing beauty is well known in Ayurveda. This De-Tan cream mask is designed to offer deep exfoliation of dead cells, embedded dirt and grime from the skin. Mint and Eucalyptus, detoxifies the skin and improves blood circulation.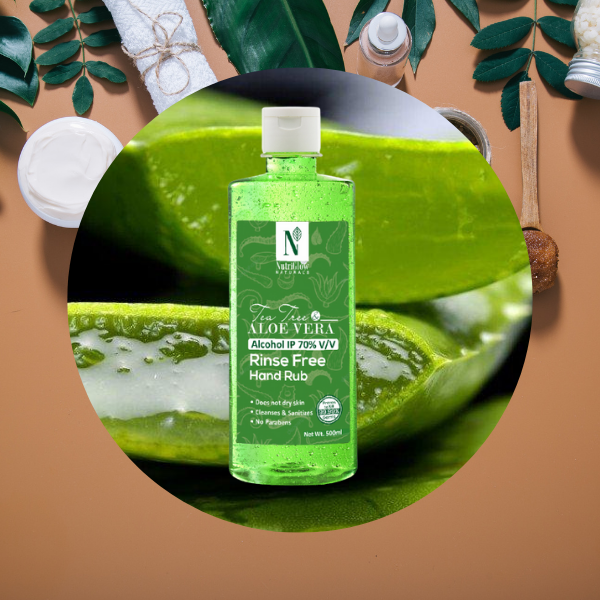 This antiviral hand sanitiser especially crafted for all skin types. It is made with natural ingredients with no parabens and no sulfates. This hand sanitiser is prepared by combining authentic ingredients from the valley of nature to protect your skin from illness causes bacteria and germs adroitly.