Asort Leadership Conclave
हिंदी में पढ़ने के लिए नीचे स्क्रॉल करें!
Have you ever walked in a summit where hundreds of like-minded people come together under one roof to learn, innovate & party? Does the thought fascinate you enough to be a part of it?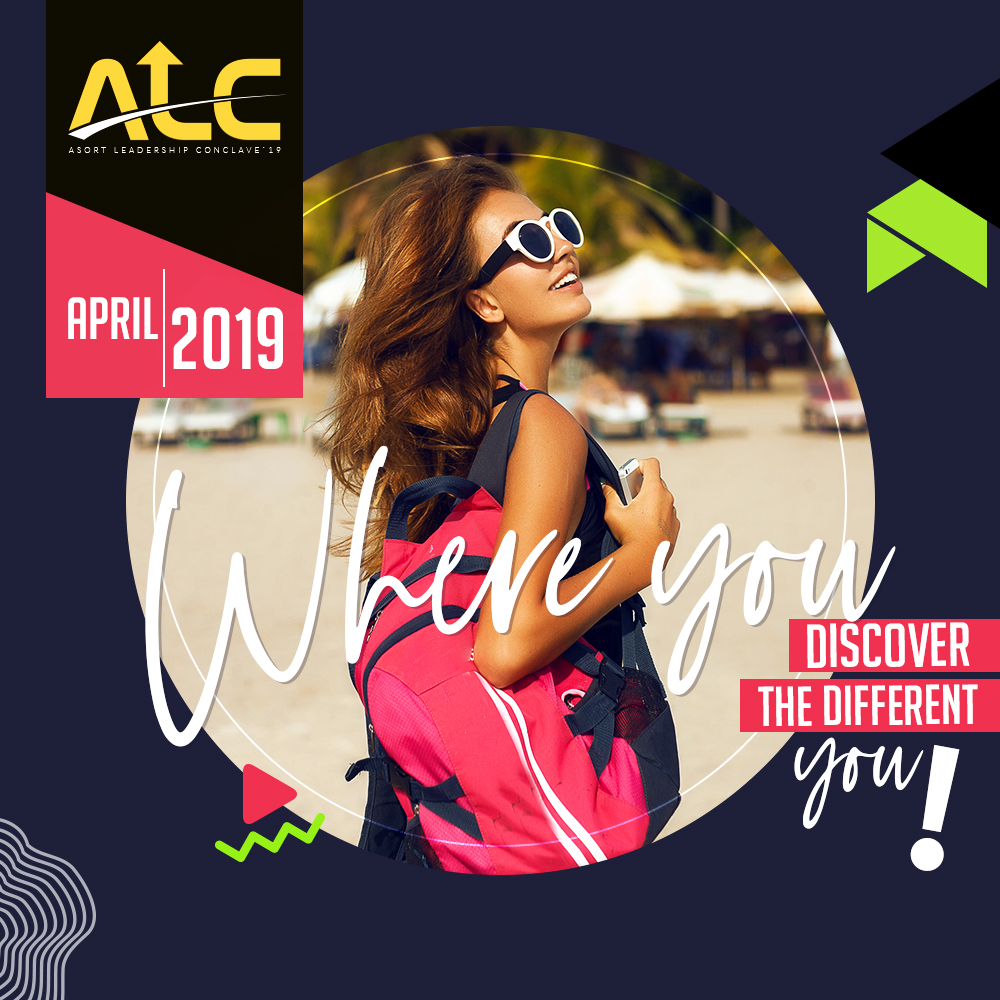 All the Pre-marquis, Marquis & Dukes, get ready to witness the biggest leadership conclave in the history of Asort. Asort has launched its first- ever "Asort Leadership Conclave" (ALC) which is a lively, entertaining and intellectually stimulating event. And what better place than Goa. The event is going to happen in the month of April where Asort's vision for 2019 will be unfolded. A 4-days exclusive invitation to gain Industry insight from the top leaders of Asort. The conclave will bring together some of the top leaders of Asort community across the country to learn, share insights and discuss core industry issues with each other.
ALC is a paid event and an investment for every leader of Asort and an affair to savour & remember.
The 3 nights 4 days will be full of learning, networking, inspirations, fashion & fun. Through panel discussions, presentations and workshops, ALC will help you to develop valuable new relationships and even challenge you to think differently. Join hundreds of like-minded people and use their expertise & insights to grow not just your business but your own self as well. Invest in you with ALC and it will help your business thrive for years to come.
From relaxing at a luxurious private beach in Goa to party till the sun rises and from witnessing a fashion show with professional models to participating in the biggest stylish challenge, ALC is accumulated with fun, fashion & inspirations!
In case you want to secure your seat in the front row of every discussion, workshop, competitions, conferences and fashion show, you can purchase our 'early bird tickets'. We'll share a registration form with you soon for early bird tickets.
Get ready to boost your business, build your network and gain business insights, like never before!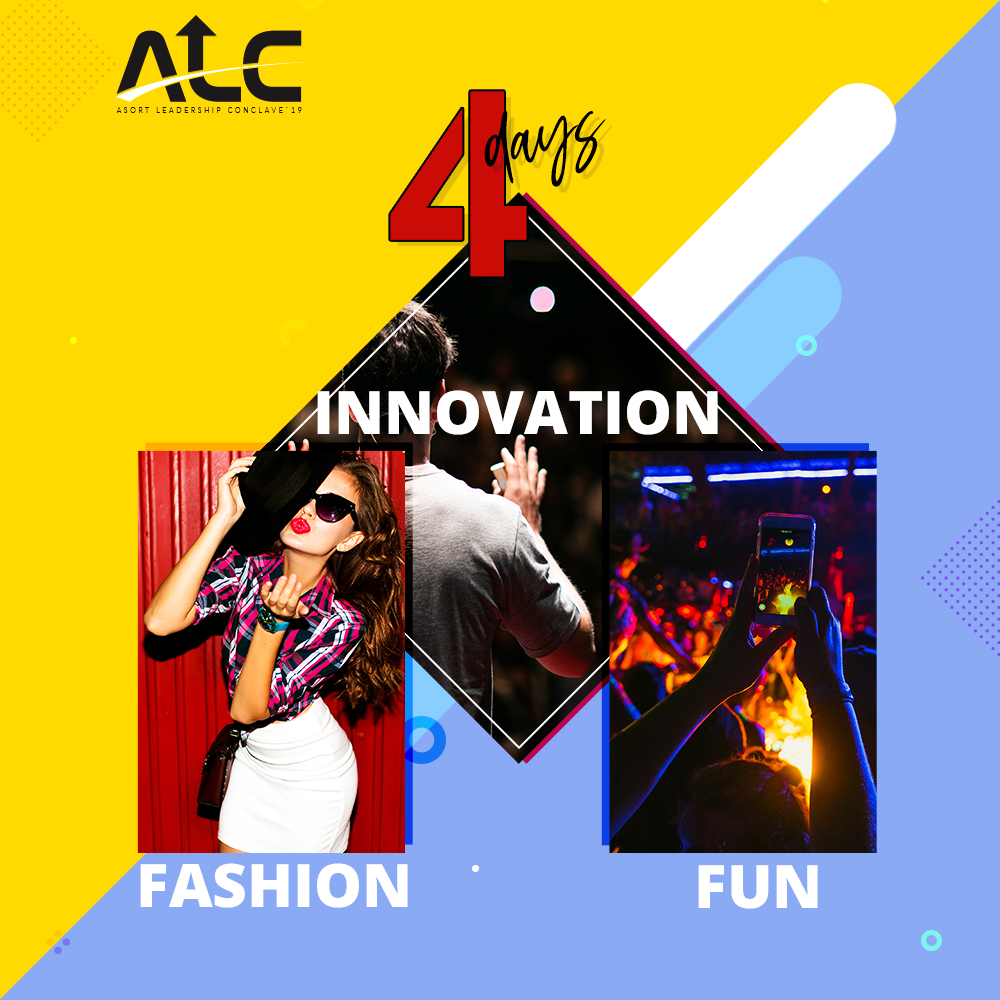 असॉर्ट लीडरशिप कॉन्क्लेव
क्या आप कभी किसी ऐसे शिखर सम्मेलन में गए हैं जहाँ एक मंच पर अलग-अलग तरह के लोग एक ही छत के नीचे साथ मिलकर सीखने, कुछ नया करने और नए अनुभवों के लिए आये हो? क्या यह वजह काफी हैं इस कार्यक्रम में हिस्सा लेने के लिए?
सभी प्री मार्कीस, मार्कीस और ड्यूक्स तैयार हो जाए, एसॉर्ट आपके लिए अब तक का सबसे पहला और सबसे बड़ा लीडरशिप कॉन्क्लेव, Asort Leadership Conclave (ALC) परफेक्ट हॉलीडे डेस्टिनेशन गोवा में कराने जा रहा हैं। इस कार्यक्रम में इंडस्ट्री के टॉप लीडर्स शामिल होंगे और आपको बिज़नेस से जुड़ी महत्वपूर्ण बातें बतायेंगे। यह कॉन्क्लेव एसॉर्ट कम्युनिटी के टाॅप लीडर्स को एक मंच पर एक-दूसरे से सीखने, साझा करने और बिज़नेस से जुड़े मुद्दों पर चर्चा करने का एक अवसर देगा।
ALC कार्यक्रम का हिस्सा बनने के लिए सभी लीडर्स को कार्यक्रम की फ़ीस सबमिट करनी आवश्यक हैं।
अप्रैल 2019 में होने वाले, 3 रातों और 4 दिनों के इस कार्यक्रम में आपको बहुत कुछ सीखने, नेटवर्क बनाने और मोटिवेशनल स्पीकर को सुनने का अवसर प्राप्त होगा! इस कॉन्क्लेव में इंडस्ट्री के टॉप लीडर्स अपने विचार, अनुभव और बिज़नेस से जुड़ी नई जानकारी एसॉर्ट कम्युनिटी सदस्यों के साथ शेयर करेंगे।
अपने बिज़नेस को नई ऊंचाइयों तक लेकर जाने के लिए तैयार हो जाए!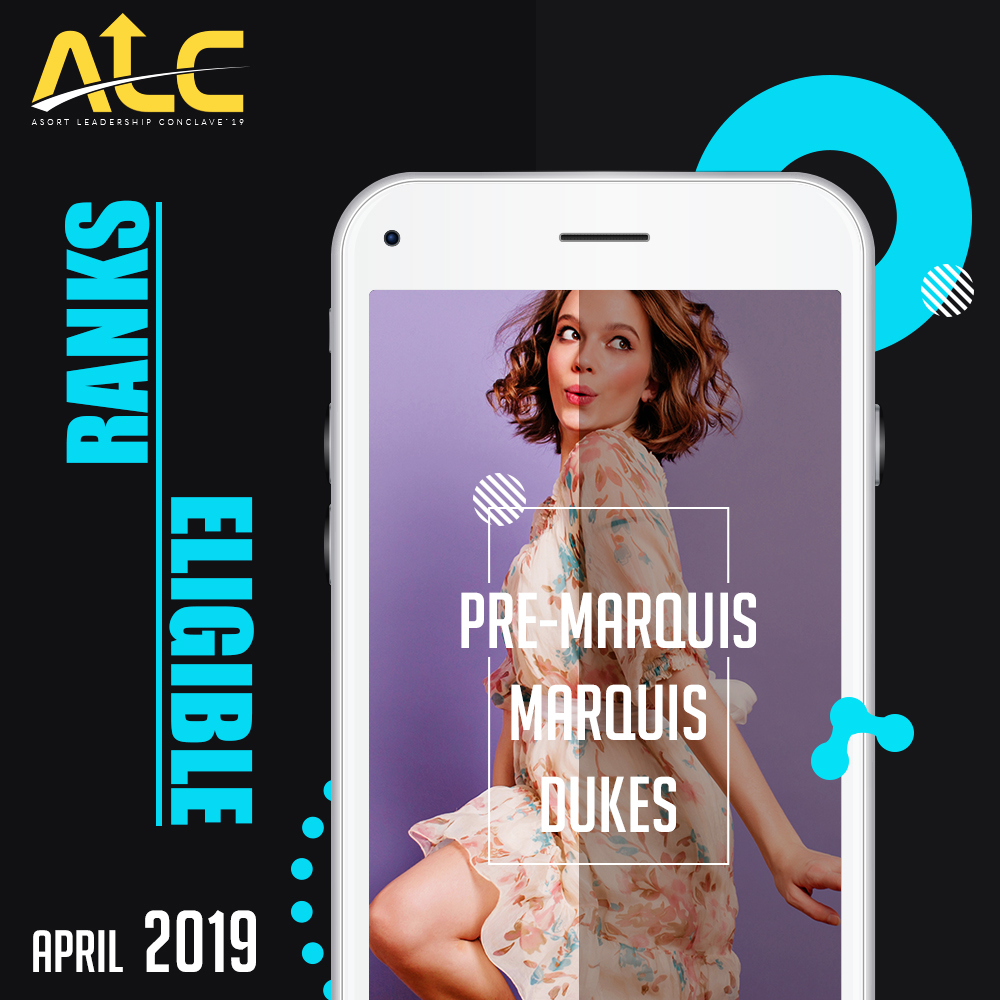 इस कॉन्क्लेव की अधिक जानकारी के लिए नीचे दिए गए सवालों को ध्यान से पढ़ें।
1. असॉर्ट लीडरशिप कॉन्क्लेव में क्या-क्या होगा?
असॉर्ट लीडरशिप कॉन्क्लेव में आपको सीखने का अवसर, फैशन शो को लाइव देने के साथ ढ़ेर सारी फन एक्टिविटीज में भाग लेने का मौका मिलेगा।
असॉर्ट के विजन 2019-20 को जाने का अवसर, इंडस्ट्री के टाॅप लीडर्स से मिलने और बिज़नेस को बढ़ाने के लिए बेहतरीन टिप्स, डिजाइनर्स से मिलने का मौका, मोटिवेशनल स्पीकर को सुनने का मौका और सेल करने की सबसे बेहतरीन तरीके जानने का एक शानदार अवसर।

इस

कॉन्क्लेव में आपको एक बड़े स्तर के फैशन शो को देखने, एक ब्रांड के लॉन्च में शामिल होंने के साथ ही स्टाइलिंग कॉन्टेस्ट में भाग लेंने और पुरस्कार जीतने का मौका भी मिलेगा।

इस कॉन्क्लेव में ढ़ेरों फन

एक्टिविटीज होगी। जिसमें म्यूजिक कॉन्सर्ट,

स्टाइलिंग चैलेंज, आइडिया जोन और गोवा एक खूबसूरत प्राइवेट बीच पर शानदान पार्टी में शामिल होने का अवसर मिलेगा।                                                                                                                           
यह लीडरशिप कॉन्क्लेव कब होगा?
यह लीडरशिप कॉन्क्लेव अप्रैल 2019 में, 4 दिनों और 3 रातों तक चलेगा। कार्यक्रम की तारीख जल्द ही आपके साथ साझा की जाएगी।
कौन-कौन सी रैंक इस लीडरशिप कॉन्क्लेव में हिस्सा ले सकती हैं?
इस कॉन्क्लेव में केवल प्री मार्कीस, मार्कीस और ड्यूक ही हिस्सा ले सकते हैं।
इस कॉन्क्लेव में शामिल होने के लिए कितनी फ़ीस देनी होगी?
इस कॉन्क्लेव की फीस कितनी हैं यह आपके साथ जल्द ही साझा किया जाएगा। इस कार्यक्रम में भाग लेने के लिए आपको सबसे पहले रजिस्ट्रेशन फ़ीस जमा करनी होगी, जिसके बाद आपको कुछ समय मिलेगा पूरी फ़ीस जमा करने के लिए। लेकिन ध्यान रहे कि अगर आप रजिस्ट्रेशन फ़ीस या पूरी फ़ीस भरकर कार्यक्रम का हिस्सा नहीं बनते तो आपकी फ़ीस वापसी नहीं की जायेगी। इस फ़ीस में आपके रहने, खाने और कार्यक्रम के लिए हैं।
ध्यान दे- गोवा में आने और जाने का ट्रांसपोर्ट का खर्च आपका खुद का होगा।
अगर मैं फ़ीस सबमिट करने के बाद अपने किसी व्यक्तिगत या प्रोफेशनल कारण से इस कार्यक्रम का हिस्सा नहीं बन पाया तो क्या मेरी फ़ीस वापसी होगी?
एक बार अगर आप फ़ीस सबमिट कर देते हैं तो वह फ़ीस किसी भी कारण से वापस नहीं होगी।
इस कॉन्क्लेव में शामिल होने के लिए एंट्री कैसे करनी होगी?
  *एंट्री जल्द ही शुरू होगी।*  
ध्यान दें- कॉन्क्लेव में शामिल होने के लिए जो सबसे पहले अपना एंट्री फॉर्म भरकर फीस सबमिट करेगा उन्हीं लोगों को कार्यक्रम में सबसे आगे की बैठने का अवसर मिलेगा। लेकिन अगर आप फ़ीस सबमिट नही करते तो आपकी एंट्री स्वीकार नहीं होगी।
मैं अपनी सीट कैसे बुक कर सकता/सकती हूँ?                                                                                                                           हम आपकी सीट बुक करने के लिए जल्द ही आपके साथ एक फाॅर्म शेयर करेंगे।
असॉर्ट लीडरशिप कॉन्क्लेव से जुड़ी सभी जानकारियों को प्राप्त करने के लिए ds.asort के ऑफिशियल सोशल सेलर ग्रुप और इंस्टाग्राम पर asortworld को फॉलो करें। 
Stay Tuned!