Live The Polo Spirit – Mr. Huffman's Polo Club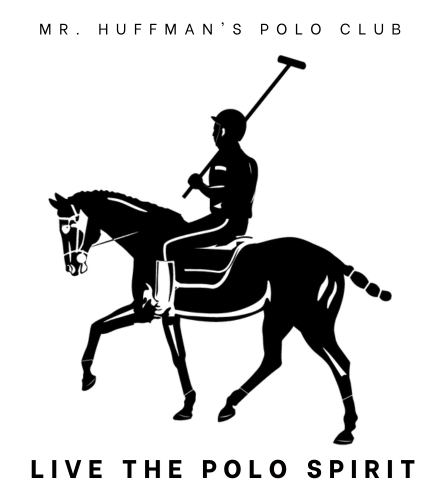 T-shirts and polo shirts are a staple in every wardrobe, and they're perfect for any occasion, be it casual or formal. They're comfortable, easy to wear, and versatile. However, choosing the right style and color can make a big difference in your overall look. With the "Polo Club" collection by Mr. Huffman, you have a range of options to choose from, and we have some tips to help you style them for the Indian community while considering their preferences and skin tones.
The Classic Polo Look:
The classic polo shirt is a timeless piece that never goes out of style. It's perfect for a casual day out, a lunch date or even for a day at work. The "Polo Club" collection offers polo shirts in a range of colors such as navy blue, black, white, and maroon. Pair these with a pair of jeans or chinos for a comfortable yet stylish look.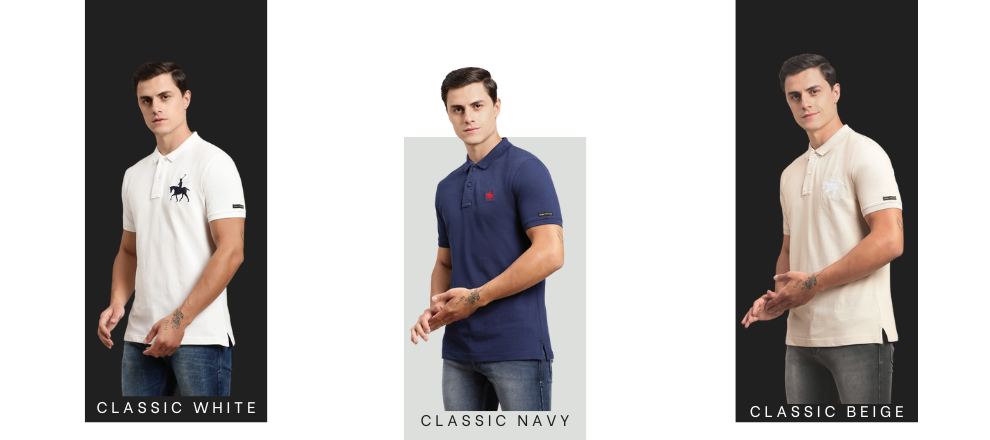 The Graphic Tee Look:
Graphic tees are a great way to add some personality to your outfit. The "Polo Club" collection offers graphic tees in various colors and designs. Pair them with denim shorts and sneakers for a casual look, or dress them up with chinos and loafers for a more formal look.
The Sporty Look:
If you're looking for a more sporty and athletic look, then the "Polo Club" collection offers polo shirts with a sporty twist. These polo shirts have breathable fabric and moisture-wicking technology that makes them perfect for outdoor activities. Pair them with joggers or shorts and running shoes for a completely sporty look.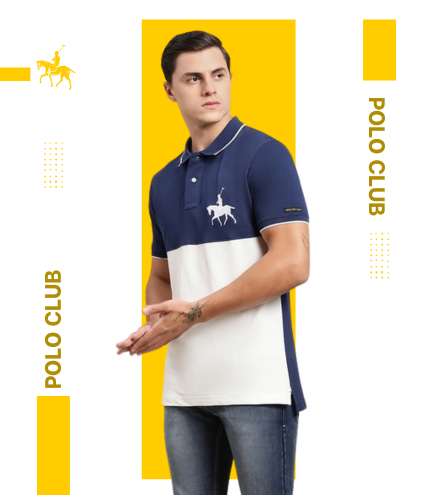 Color Suggestions According to Skin Tones:
When it comes to choosing the right color for your polo shirts and tees, it's important to consider your skin tone. For those with fair skin, pastel shades like pink, peach, and light blue work well. For those with medium skin tones, bright colors like orange, yellow, and green look great. For those with darker skin tones, bold and vibrant colors like red, purple, and navy blue work well.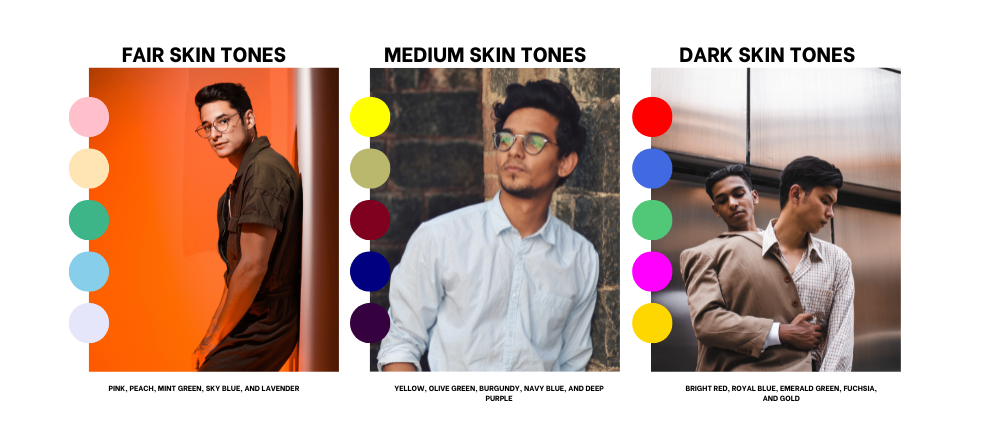 In conclusion, the "Polo Club" collection by Mr. Huffman offers a range of options for T-shirts and Polo-shirts that are perfect for the Indian community. With these styling tips and color suggestions, you can create a stylish and comfortable look that suits your personal style and skin tone. So, go ahead and "Live the Polo Spirit" with the "Polo Club" collection by Mr. Huffman.