Growth Wallet | New & Upgraded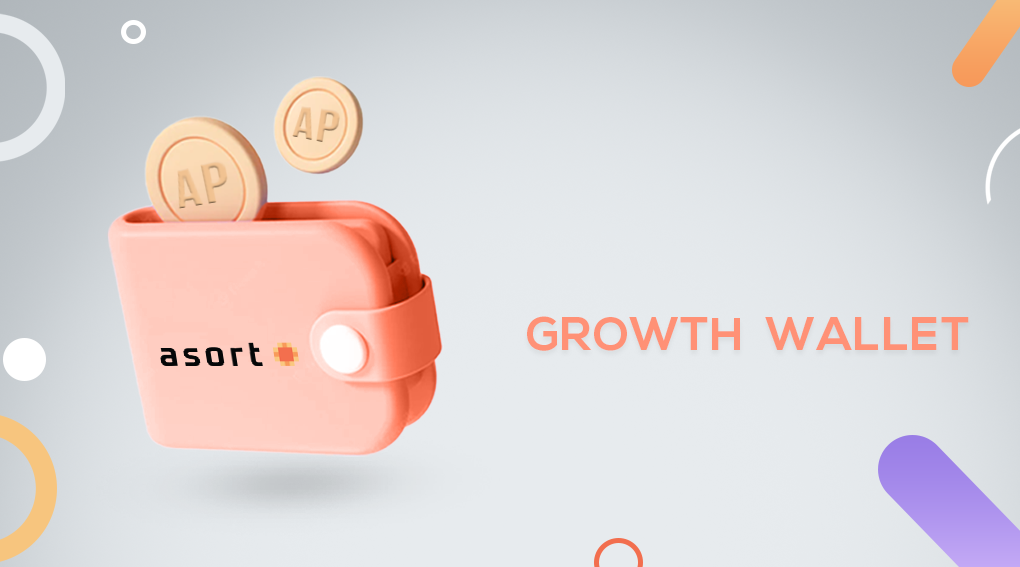 An Exciting New beginning awaits ahead. With revised new updates, growth wallet posses way more feature to add to your shopping list. Happiness Unlimited.
Introducing Growth Wallet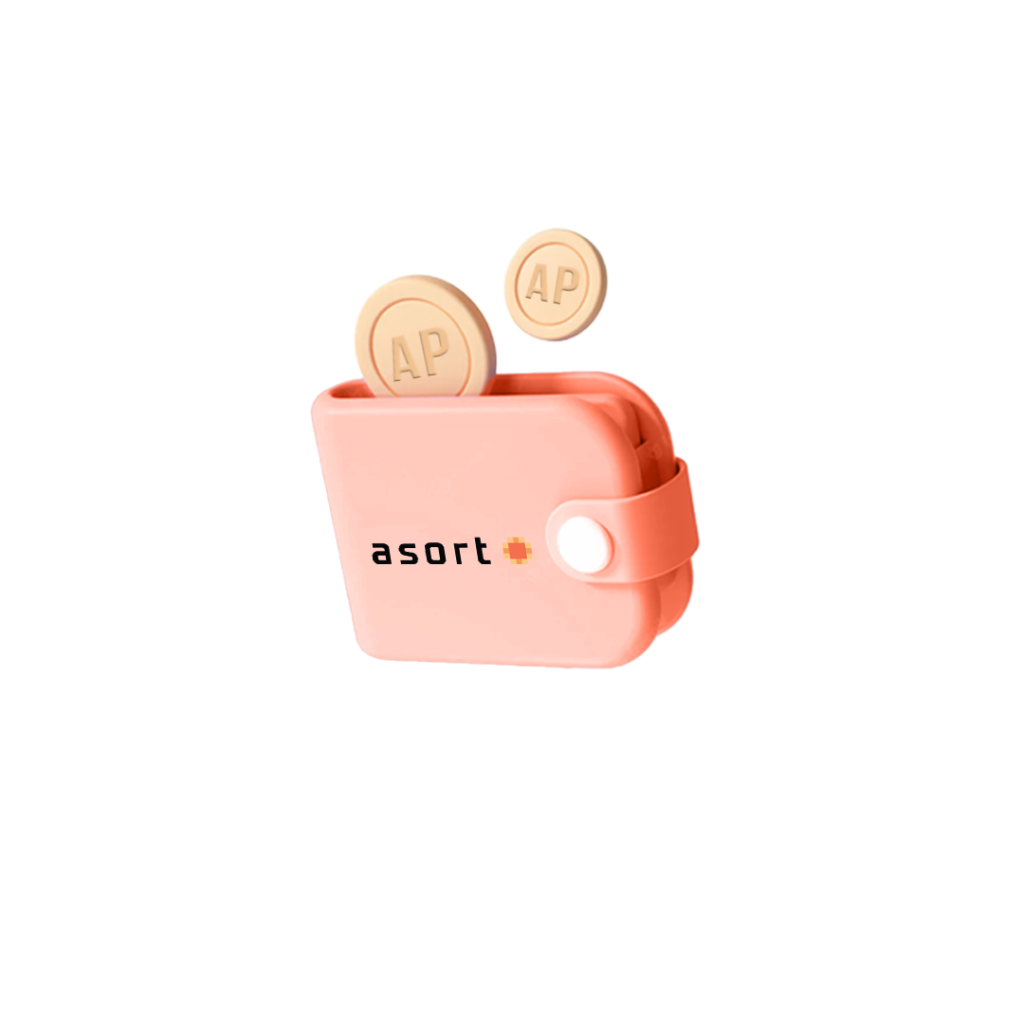 Your personal wallet shows all your accumulated Growth Funds, on every purchase made by you or your team. With Growth Wallet, you can avail yourself of the plethora of opportunities to learn & grow by redeeming Growth Funds for exclusively tailored experiences such as training, foreign trips, domestic getaways and many more.
Growth Wallet can be used for
UpSkill with Asort Experiences – Learn basic skills which will help you build a sustainable business with Asort.
Asort Masterclasses – Learn the advanced level of skills via engaging activities and games – Sales, Communication, Public Speaking, Business Management, Leadership, Money Management
Time Out Events (TOE) – A one-day event where your entire team can engage in team-building and recreational activities which will help in boosting team morale, productivity and open communication within the team.
Fun & Learn Trips – Travel across India, exploring and experiencing various cultures, and cuisines and also get a chance to do one-on-one interaction with business coaches.
Regional Connect – Learn various skills via workshops and masterclasses in regional languages
Asort Open Roads – Travel globally now with Asort Experiences
Community Connect – Get a chance to attend Festive Carnivals, mind-blowing Expos, Concerts and more
Badge Ceremony – Now celebrate the badge ceremony with lots of fun, energy and blasting party with Asort Experiences
The Hangout – Get a chance to interact with your favourite role models and celebrities
A Special Request feature for all ACEs and ABOs to create an exclusive experience for their team.

Updated New Structure Will follow the following Trend
Your personal wallet shows all your accumulated growth points, which you can redeem in Asort Experiences.
Those who do not make use of the opportunity to grow their knowledge, remain where they are, their capabilities diminish in importance.
And when you gain knowledge, you can take action on it; but only when you take action, you grow and your business grows. By attending these experiences sessions you can expand your skillset and develop future opportunities to upgrade your rank.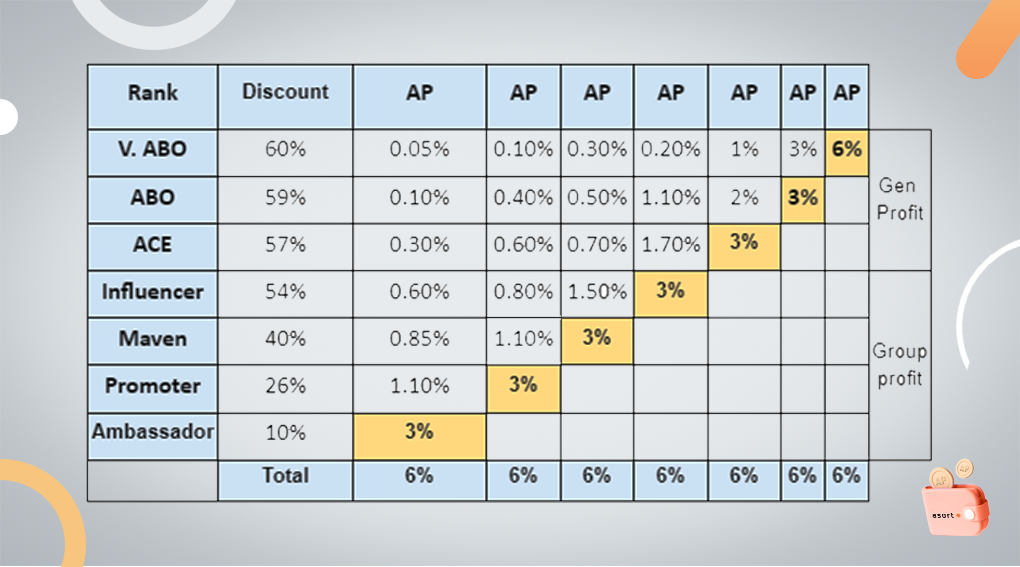 USPs of the Growth Wallet: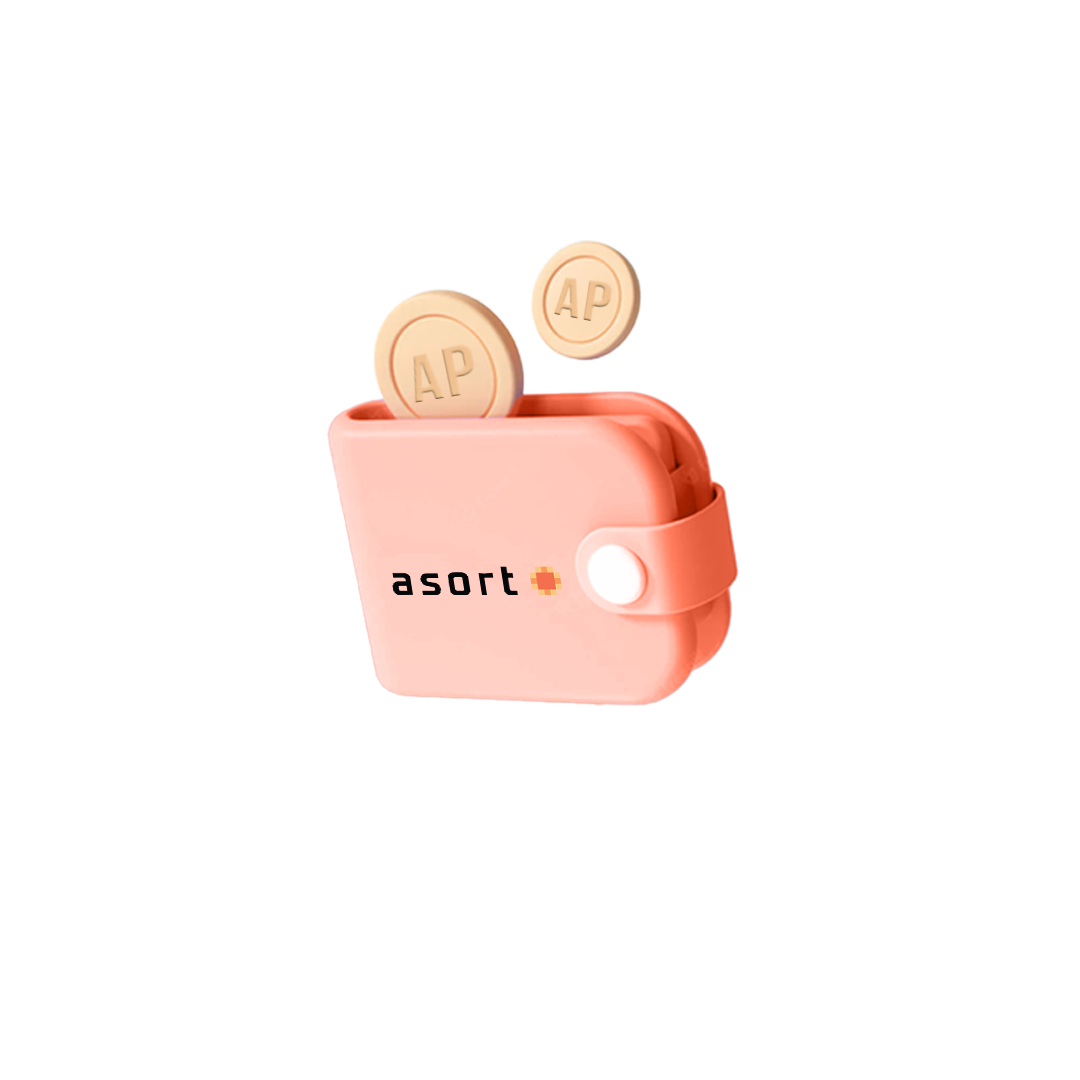 Attend more affordable offline events
More focus on sessions related to both, personal & business growth
Sessions in regional languages (both offline & online)
One-on-One sessions with experts
Travel both nationally and internationally

How to check Wallet balance ?
Step 1 – Open The Application and Sing-In with Your ASID and Go To My Account On Bottom Right
Step 2 – Go to Dashboard
Step 3 – Scroll right on Commission and Business Volume, Your Balance will display there.
How to Pay for Experience Event from Growth Wallet ?
Step 1 – Open The Application and Click On Categories
Step 2 – Click on Experiences > All Experiences
Step 3 – Select the paid event of your choice
Step 4 – Click on book now (you can also invite a guest as well and pay from your Growth Funds)
Step 5 – Here if there are Funds available in your Growth Wallet, they will automatically deduct.
Example : If there are, 100 Growth Points available, but the ticket is Rs. 499 then you can book the event by paying the remaining amount using other payment methods.

Growth Funds will be earned on every purchase and accumulate in the Growth Wallet.
You can only redeem your growth funds AP points to purchase Asort Experiences events.
Growth Funds will be updated in your Growth Wallet in the third cycle after the purchase.
Two Asort Points = 1 Rs