Work Hacks! Effective Ways To Be More Productive At Work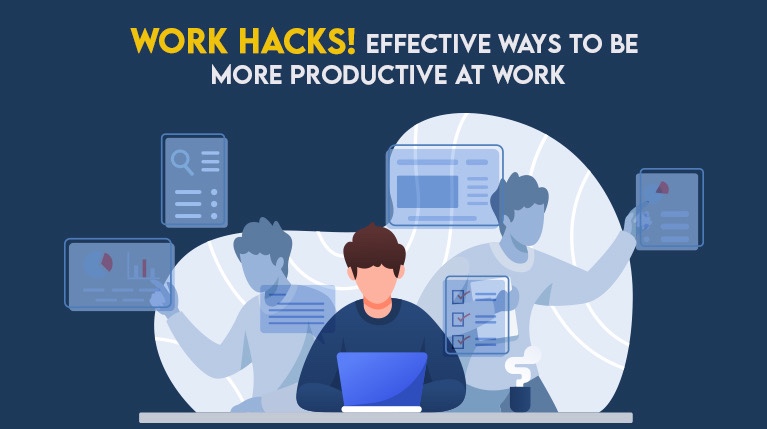 Do you feel productive and efficient at work? Sometimes we all struggle to be productive and efficient at work. It is essential for us to feel satisfied and fulfilled while working especially these days. So if you're struggling with efficiency, let's try some effective hacks to work more productively.
Let's try some Effective hacks:
Use Pomodoro Technique:
Work with pomodoro technique and make it a habit to work effectively. This is a time management technique and it will also help you to work more efficiently. You can download the application in your android or IOS devices. Two million people are already using this technique to transform their life.
Write down all Priorities:
First thing in the morning is to make a to do list. This is essential for an everyday work schedule. Decide your work priorities and make a list to work accordingly. While making this list be clear with your objective and write down in the pointers so it can be easy to understand and it also saves your time.
Set specific time for each task:
It's easy to waste time shuffling through dozens of emails and scroll social media. Sometimes we waste important time for unwilling things and we aren't even aware of that fact. So fix time for everything, set time for each task and work accordingly.
Listen Music (sound):
Music is the great way to spend time and stay positive at work. Good music decreases the blockage of our brain to think creatively and productively. Music is scientifically driven to improve your concentration.
Don't forget to Turn off notifications:
While working notifications can become a common distraction for everyone. It is important to turn off notifications so your brain will work calmly and undisturbed.
Read as much as you can:
At the end of the day and work, read as much as you can, it will help you to be calm and help you to be more creative. It will be a nice break to get lost in the story and reset your brain.
All the best !